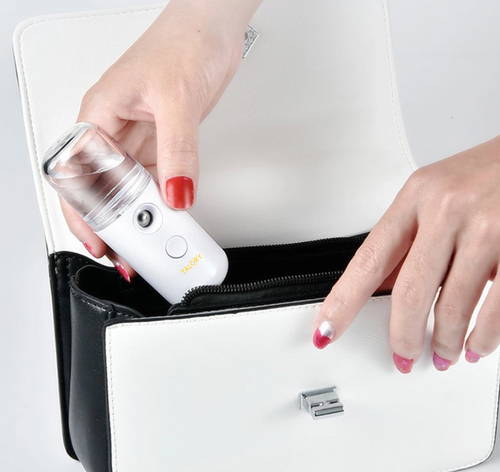 Portable, easy & effective
The Talory Nano Mist Sprayer is intelligently designed with a compact size compared to traditional mist sprayers so you can carry it anywhere with you.
It will fit perfectly in your bag, purse or pocket, making it perfect for traveling. You can fill the nano mist sprayer up with any alcohol or dettol based disinifectant.
Just spray any surface with the mist sprayer and wipe it clean with a cloth and it will be completely disinfected. The mist sprayer is more efficient with the disinfectant content and more effective at cleaning anything.
No more sticky gel mess in your purse

Save money on sanitizer costs
The safest way to sanitize